File attachments
Warning
Any files uploaded as a file attachment are publicly available to anyone. Do not use this feature to upload any files containing confidential information.
Files can be attached to individual pages of a ProsePoint Express site. This allows things such as documents or reports to be uploaded and made available for download by visitors.
To attach a file to an existing page, first view or edit the page.
Then, click on Page » File attachments in the Control Menu.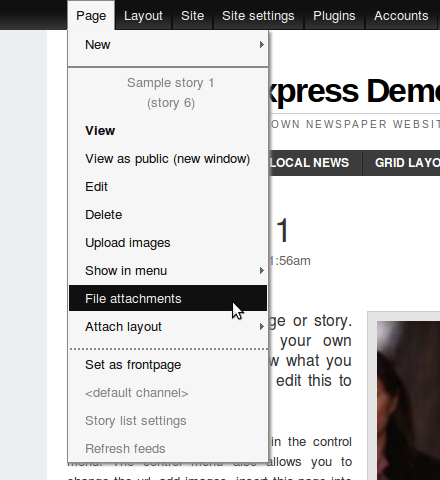 This will take you to a form similar to the one below.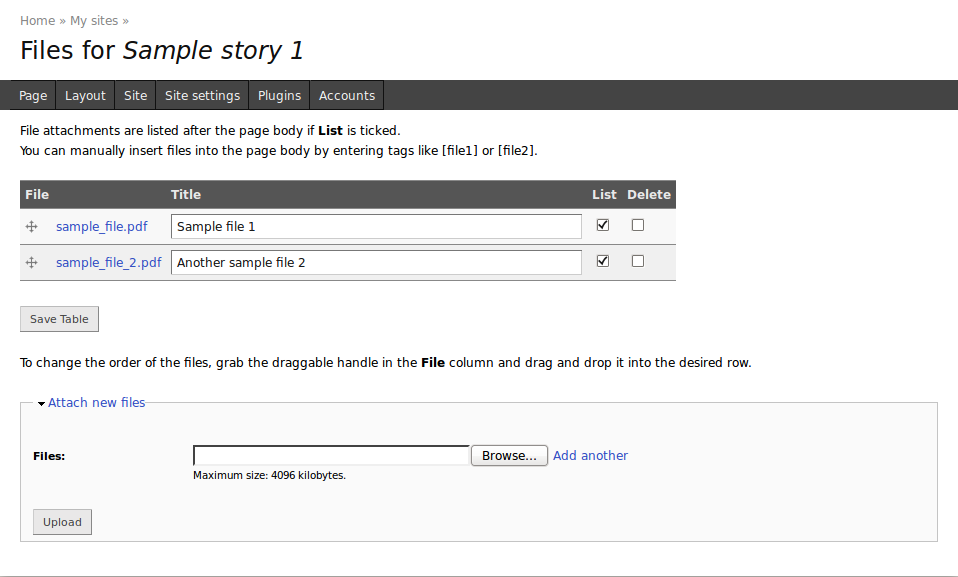 Each row in the files table corresponds to one uploaded file.
Listing files
By default, the files are shown in a numbered list after the page body.
If the List checkbox is empty for a file, then it will not be included in the list.
File attachments can also be linked from inside the page body. To do this, enter short tags like [file1] or [file2] into the page body. When the page is displayed, these short tags will be replaced by a link to the corresponding attached file (if it exists).
Note
If a file attachment is linked from inside the page body with a [fileN] short tag, it will still be included in a numbered list after the page body unless its corresponding List checkbox is empty.