Adding a menu
To add a new menu, click on Site » Menus » Add a new menu in the Control Menu.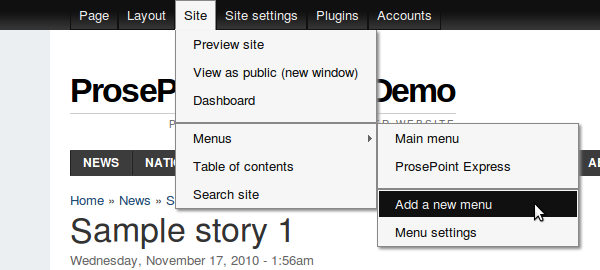 In the resulting form, enter the name of the new menu and click Save.
Note
Newly created menus have no items or links in them. They are empty.
For your menu to be useful, you have to add pages to them. See Showing pages in a menu for more information.