Editing a menu
It is possible to edit existing site menus. This allows you to change the name of a menu, and to rearrange the items in a menu.
To edit an existing menu, click on Site » Menus » <menu name> in the Control Menu where <menu name> is the name of the desired menu to edit.
The screenshot below shows the link to click in order to edit the inbuilt Main menu.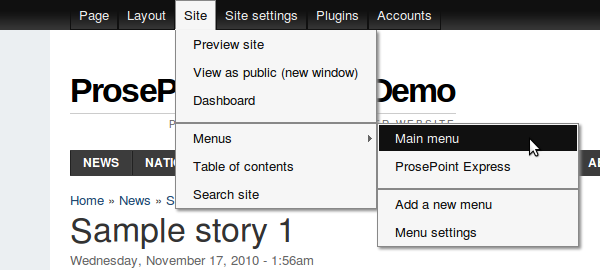 This will take you to the menu edit form.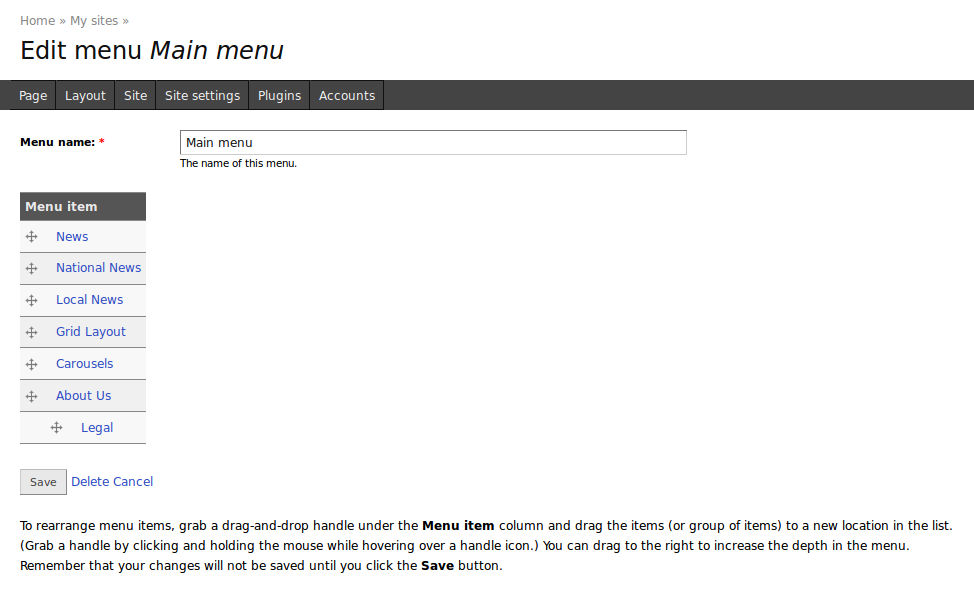 To rearrange the order of the items in the menu, you can drag and drop the items in the table. Click on the crosshair at the beginning of a row, and drag to another row. They will swap positions. Continue as desired.
To move an item to a lower or higher level, drag the crosshair to the right or left respectively.
By dragging items to another level, it is possible to construct a menu with multiple levels.
Click Save to save the changes to the menu.
Note
Another way to edit a menu is to click the appropriate link in the table in the Menu settings.
This will also take you to the menu edit form.