Adding a page
Whilst there are several ways to add a new page, the most common and quickest method is through the Control Menu.
Click on Page » New in the Control Menu and then select the type of page you would like to add.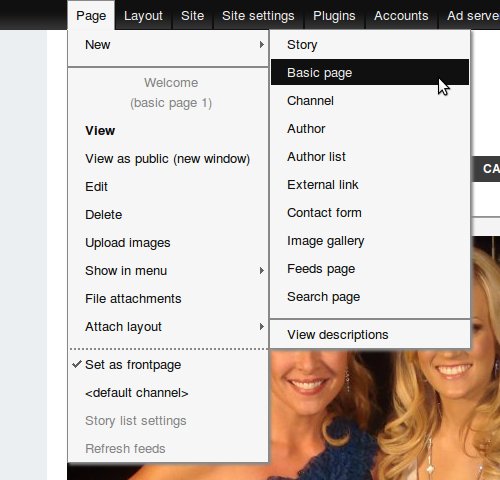 Note
If you are not sure what type of page to use, you can click on Page » New » View descriptions to see what is available.
Once you have clicked on the appropriate option, you will see a form similar to the following: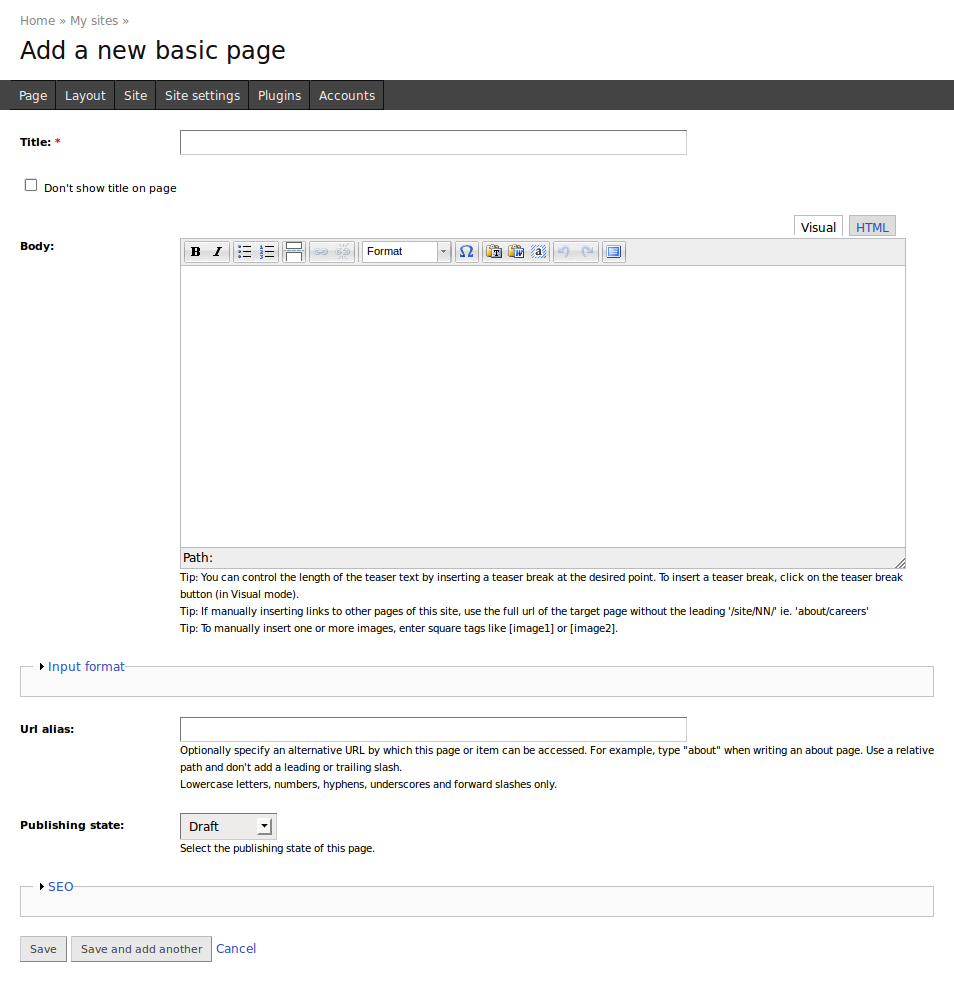 This is a page edit form. This form allows you to add or change values for the core properties of the page (such as the Title or Body). The actual fields which are available on the page edit form will depend on the type of page being added or edited.
Fill in the desired values and click on Save to add the new page.